Kinda Funny Prom
Saturday, June 30th, 2018
---
General Admission
$60 (Early Bird price, available until April 30th)
$70 (Normal price, available after May 1st)
-Entrance to Kinda Funny Prom
-Access to exclusive event merch
VIP Admission (Sunday Meet and Greet 21+)
($250, ONLY 100 AVAILABLE)
-Priority entrance line to get into the event
-Access to exclusive event merch
-VIP Only Prom After Party (1 Extra Hour)
-Exclusive Signed "Class Photo" with you in it (will be mailed out after the event)
-VIP Only 3 Hour Meet-and-Greet on Sunday, July 1st, 2018 (21+ Only)
**All tickets are non-refundable**
---
Show Schedule
6:00PM – Lines Open
7:00PM – Doors Open (VIP Ticket Holders get Priority Admission)
11:30PM – Event Ends
*1:00AM – VIP Only After Party ends*
---
VIP Only Meet and Greet Day (21+)
Sunday, July 1st, 2018
12pm-3pm
Location: San Francisco, CA
*venue and further details will be announced to ticket holders closer to the event date*
---
It's that time! We're excited to announce the community events schedule for Kinda Funny Prom!
Thursday, June 28th
-San Francisco Giants game (12:45pm) Get tickets in Section 330! [$10-$15 average, all ages]
**Tickets are significantly cheaper on resale sites like StubHub than they are if you were to buy directly from the Giants**
–NightLife at the Cal Academy of Sciences (6pm-10pm) [$15, 21+]
Friday, June 29th
-IGN Event (3pm-8:30pm), get tickets here!
-GameVibes: Friday at the Foundry at Folsom Street Foundry (8pm) [21+]
-Shit Arcade ft. Kinda Funny and Friends! (10:30pm)
**only 100 tickets available. Tickets going on sale June 1st. We will announce exact time next week, and then tweet out the link for purchase on Friday**
Saturday, June 30th
–Spark Social Food Trucks (11am-3pm) [all ages]
**We have some tables reserved**
–KINDA FUNNY PROM (7pm) [all ages]
Sunday, July 1st
–Off the Grid Picnic at Park Presidio (12pm) [all ages]
-VIP Meet and Greet (12pm-3pm) [21+, VIP ticketholders only]
-Pier 39 hangout (3pm) [all ages]
-Community Movie Night (Incredibles 2, theater/time TBA) [all ages]
Huge thanks to Nikki Pettit, Amy Gilroy, Willy Mejia, Lauren Wilson, Kyle Stephenson, Alex Van Aken, Xyger, Blessing, Kelsey Lewis, Dustin Cunningham, Trevor Starkey, and Riana Manuel for helping plan these events!
We're so excited to hang out with you over these few days. If you have any questions, feel free to hit up @joeynoelle. See you in ONE MONTH!!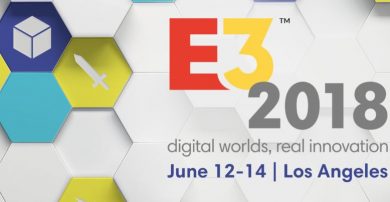 Kinda Funny at E3
Kinda Funny Prom Saturday, June 30th, 2018 General Admission $60 (Early Bird price, available until April 30th) $70 (Normal price, available after May 1st) -Entrance to Kinda Funny Prom -Access to exclusive event merch VIP Admission (Sunday Meet and Greet 21+) ($250, ONLY 100 AVAILABLE) -Priority entrance line to get into the event -Access […]
by kindafunny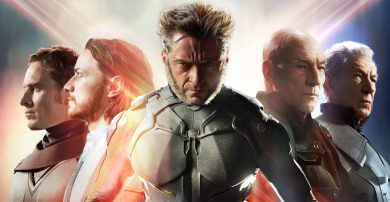 X-Men In Review
Kinda Funny Prom Saturday, June 30th, 2018 General Admission $60 (Early Bird price, available until April 30th) $70 (Normal price, available after May 1st) -Entrance to Kinda Funny Prom -Access to exclusive event merch VIP Admission (Sunday Meet and Greet 21+) ($250, ONLY 100 AVAILABLE) -Priority entrance line to get into the event -Access […]
by kindafunny